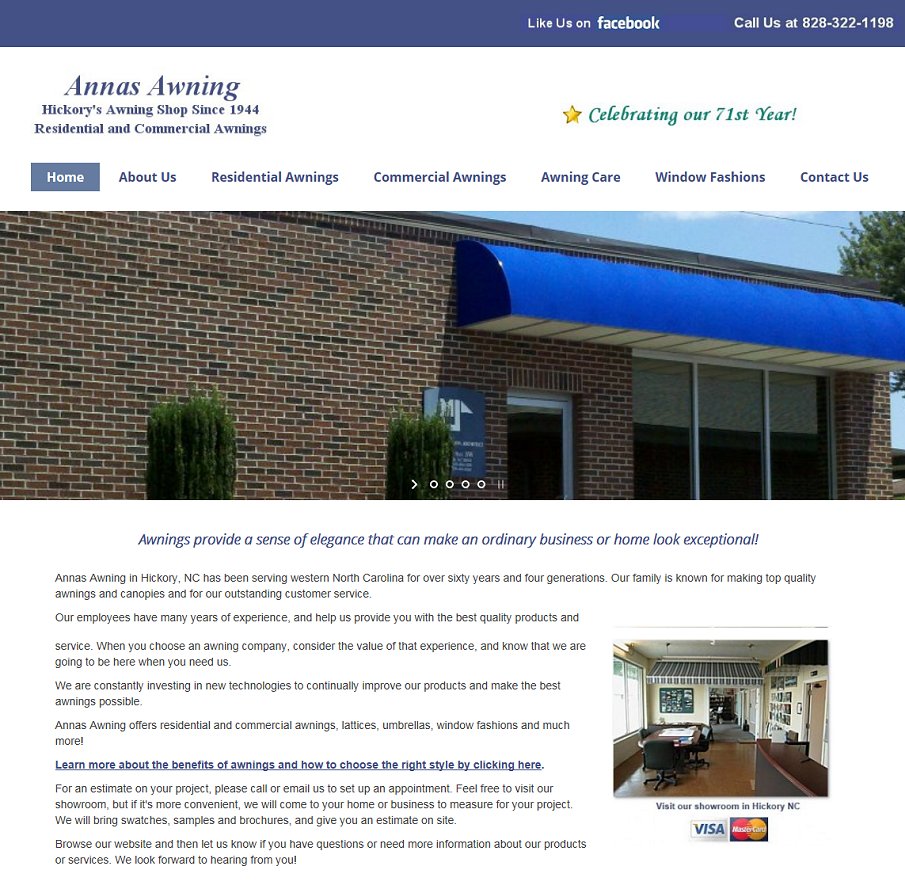 Project Description:
Annas Awning, located in Hickory NC,has been a valued client of The Site Station Web Design Company for many years. We had previously designed an html based website for them and they desired to update to a mobile-friendly, responsive website. We designed a brand new WordPress-based website for them using their existing website content.
We also implemented some additional SEO features to ensure that they continued to rank well under searches related to residential and commercial awnings in North Carolina.