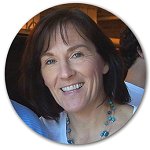 For 22 years, The Site Station Web Design Company has been designing professional websites for small and medium-sized businesses and organizations. We focus on small businesses because … well … we are a small business too.. and we know the importance of having a website that performs well at a price that won't bust your budget! The Site Station will guide you through the process and help you determine the best website services for your business and will keep it affordable.
Over the years, we have enjoyed getting to know so many wonderful people in our community and are pleased that we can also call these clients our friends. The folks we work with appreciate that we are able to give each client one-on-one attention. If you need a website or web development advice, you can email us or pick up the phone and give us a call and you'll get personalized attention, every step of the way. Our clients love that about us! They can call and ask a question and we won't make them feel stupid for asking. We don't expect you to know about domain names, website hosting or search engine optimization. That is our job and we like to think that we do it well!
We offer Hickory NC Web Design, but also work with clients outside of the area, many in other states. So if you are ready to get your new website up and running, we hope you'll contact us!
The Site Station offers professional website design and hosting at an affordable price.
The Site Station Web Design Company strives to give you personalized service and helps you understand the website design process. We can also help you get your business seen. Contact us today!