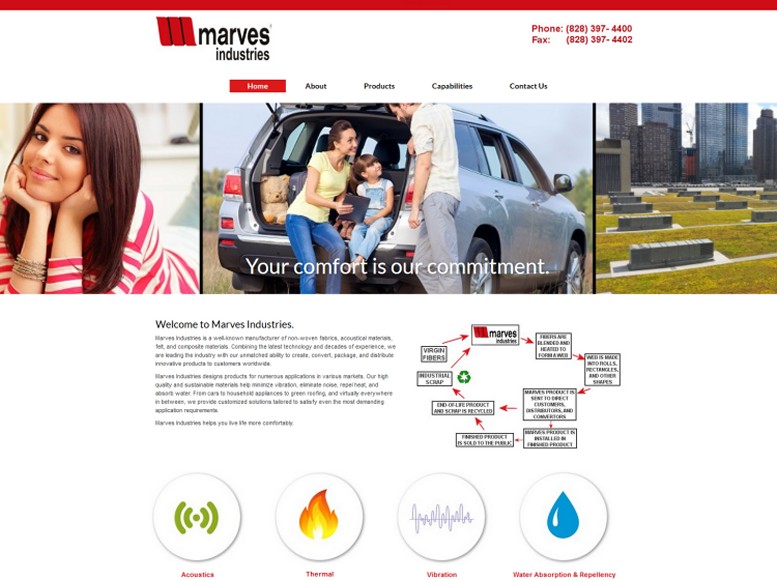 Project Description:
Marves Industries had been sharing a website with their sister company in Mexico and wished to have their own web presence.
The Site Station designed and developed a WordPress-based website for them that meets their needs perfectly. They wanted a way to showcase their insulation products as well as to share news as their company grows.