Masterfield Furniture Company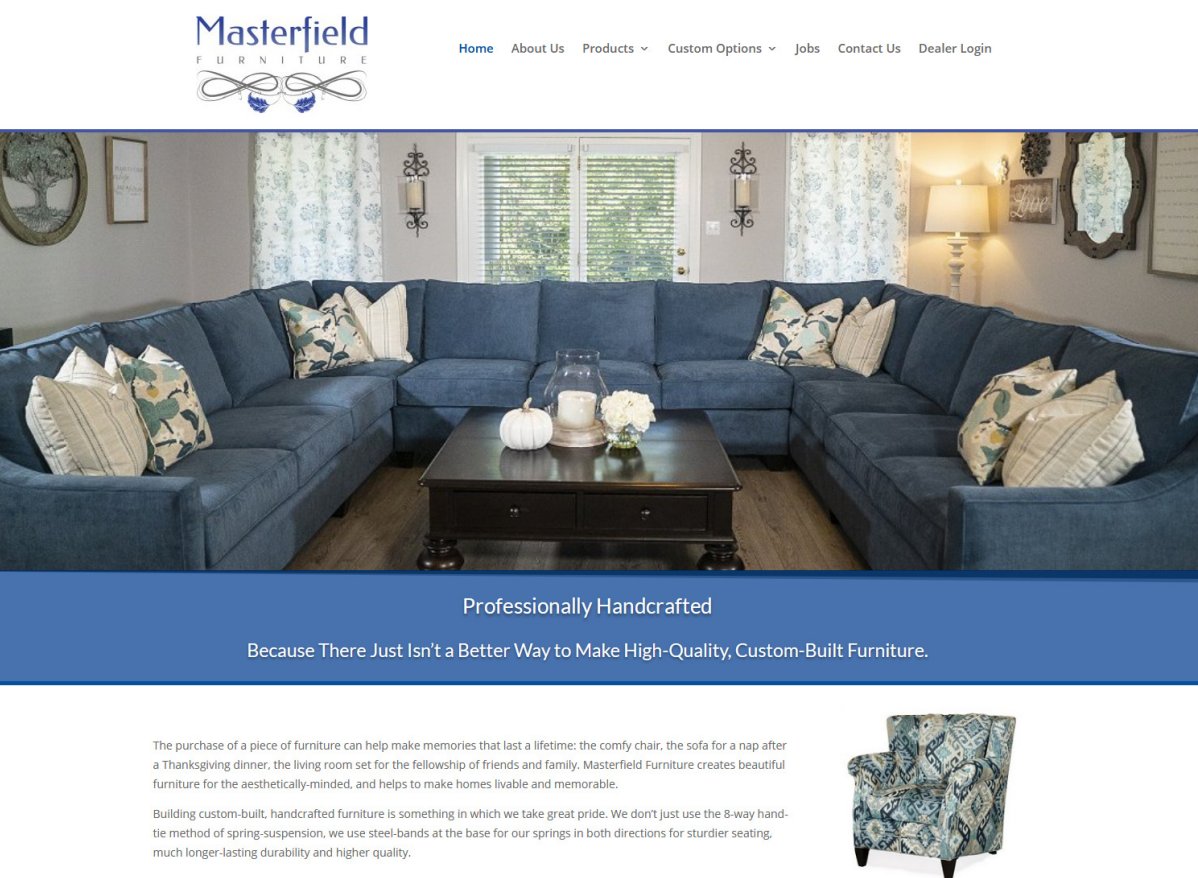 Project Description:
The Site Station was hired to redesign the website for Masterfield Furniture Company, located in Taylorsville, NC.
Masterfield wanted an easy-to-navigate website that showcased their beautiful upholstered furnitre, as well as their many custom design options. They also needed a password-protected area to allow their dealers to access price sheets and other information.
The Site Station built exactly that and they were very pleased with the finished product.