Outdoor Poly Furniture NC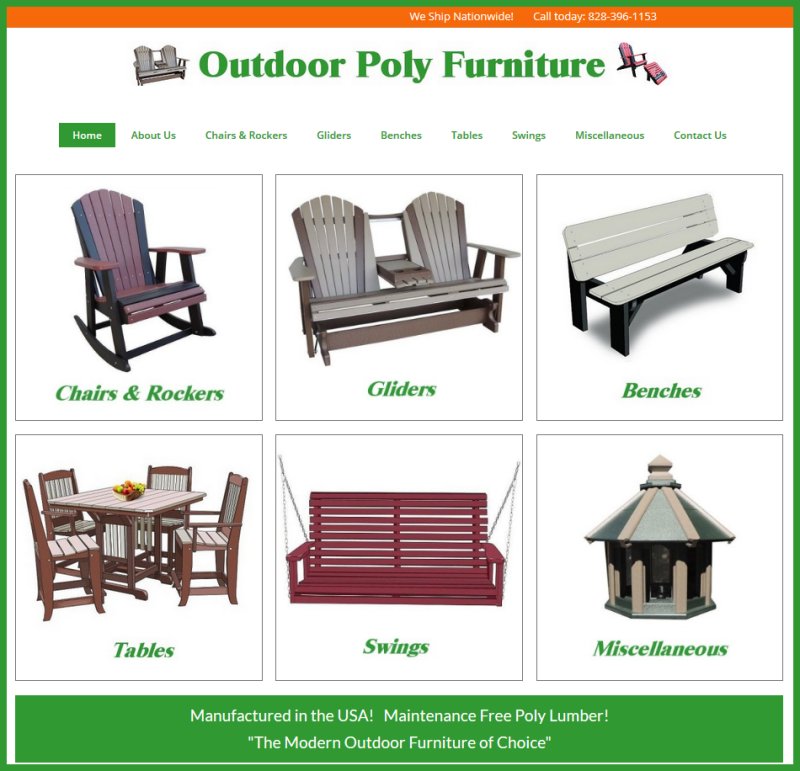 Project Description:
Outdoor Poly Furniture NC sells well-made poly resin furniture in western North Carolina. They had been in business for several years, but had never had an online presence. The Site Station Web Design Company designed and developed a website for them where a sampling of their products could be displayed. They did not wish to sell online at this time, but may add an online store at some point in the future.