Sharon Clarke Storyteller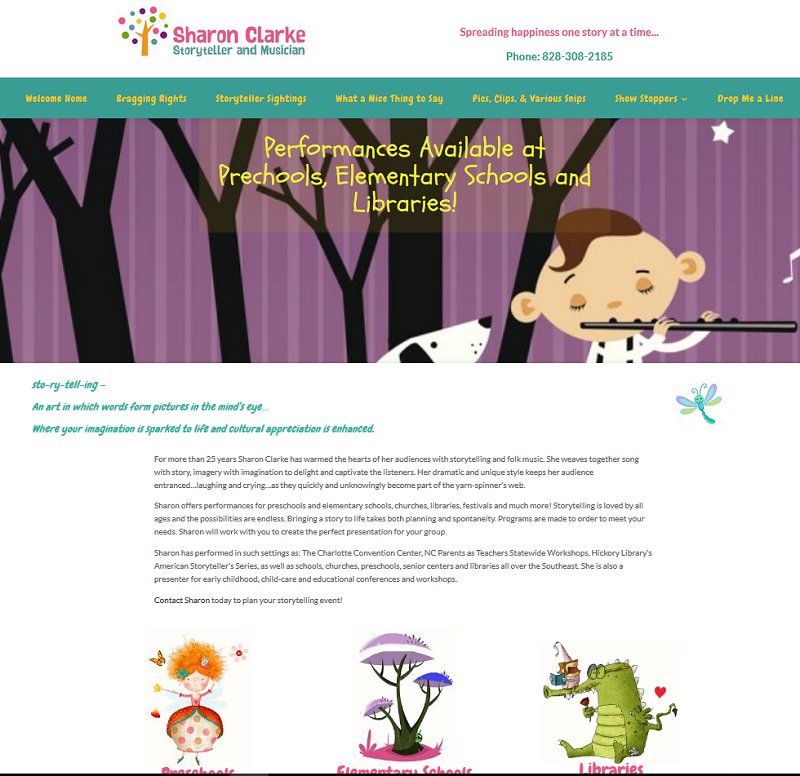 Project Description:
Sharon Clarke, a professional storyteller in NC, has been a valued client of The Site Station for over 15 years! We were excited when she contacted us wanting a new, artsy-feeling website to let her customers know all about her storytelling business.
The Site Station created a WordPress website for her that describes the many different storytelling experiences she provides as well as letting her audience know of the many venues that she has worked in. The website is just what she needed and we enjoyed working with her to develop it!