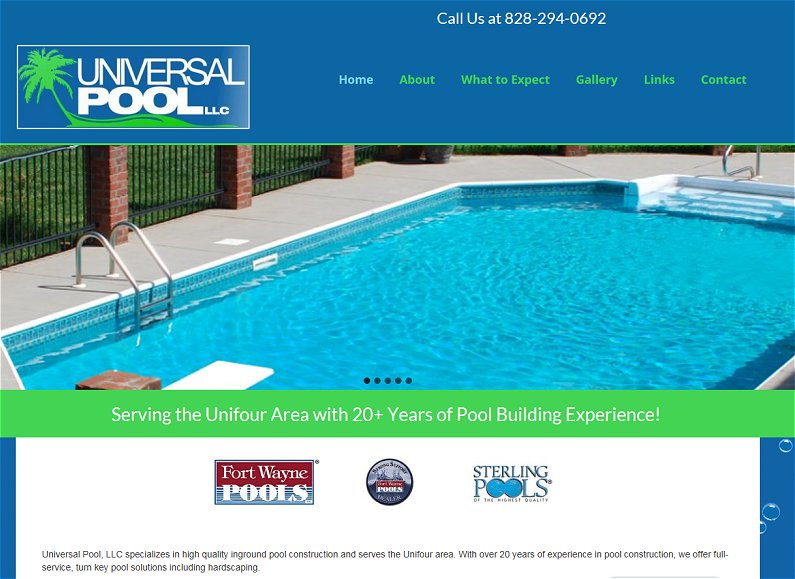 Project Description:
Universal Pool LLC has been a loyal customer of The Site Station for years. Carroll Mooneyham, owner of Universal Pool, contacted us after Google made their announcement about the importance of being mobile-friendly. He wanted a newer, fully responsive website for his business to ensure that he would show up in mobile searches.
We designed and built a custom WordPress website specifically for his pool business. He is very pleased and is already ranking very well within searches on Google and Bing.